When they established Reell in 1970, Reell's founders wanted to build a company that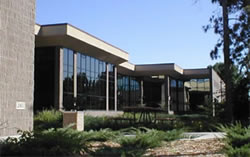 viewed success as more than return on investment. They wanted to provide exceptional products and services to customers while creating a work environment that fostered a balanced life for its co-workers.
They named the company "Reell" (ray-EL'); a German word meaning honest, trustworthy and good, to reflect these values.
Today we strive to fulfill the promise of these words in our products, services and our relationships with customers, shareholders, co-workers, suppliers and the community.
Watch a profile of Reell on "The World's Greatest" Televsion Program